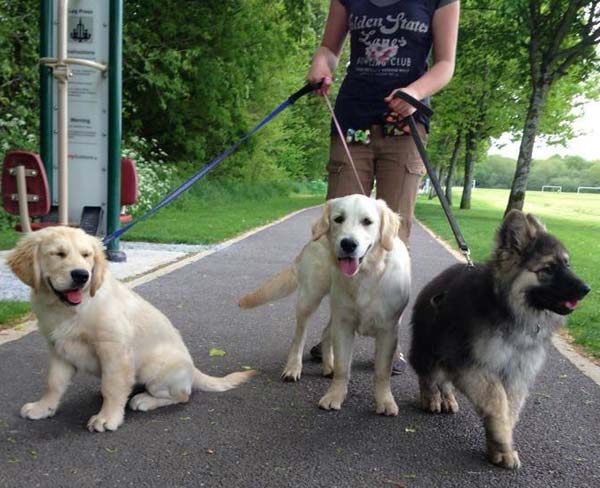 Training Centre
The Bark Park can help you and your dog achieve a long term and lasting relationship through positive training methods.
Our training is based on positive reinforcement, consistency and rewards. We also focus on the owners themselves, not just the dogs, to ensure they learn the necessary tools to communicate effectively with their dog in any situation that may present itself. We are passionate about helping owners and their dogs to create a bond that will last long after they finish their training classes with us.
We believe that training is an essential part of responsible dog ownership. We aim to make the experience of training fun and enjoyable for you and your dog. We firmly believe that a well-behaved, well-socialised and well-trained dog is a happy dog.
We believe all dogs, no matter what age they are can learn new commands and behaviours. Dogs are visual creatures that are constantly watching and reading our body language. They also work on the 'what's in it for me?' frame of mind, therefore if we can ensure that we are the centre of interest for our dogs it is unlikely that we will fail in our aims.
We are Vet and Client recommended
Note
All members of the family are invited to attend the training classes as we feel the more people reinforcing the new techniques the faster the dogs' behaviour will change.
We ask is that children under the age of 12 be supervised at all times during the class.
We also ask that you are courteous to other participants in the class.